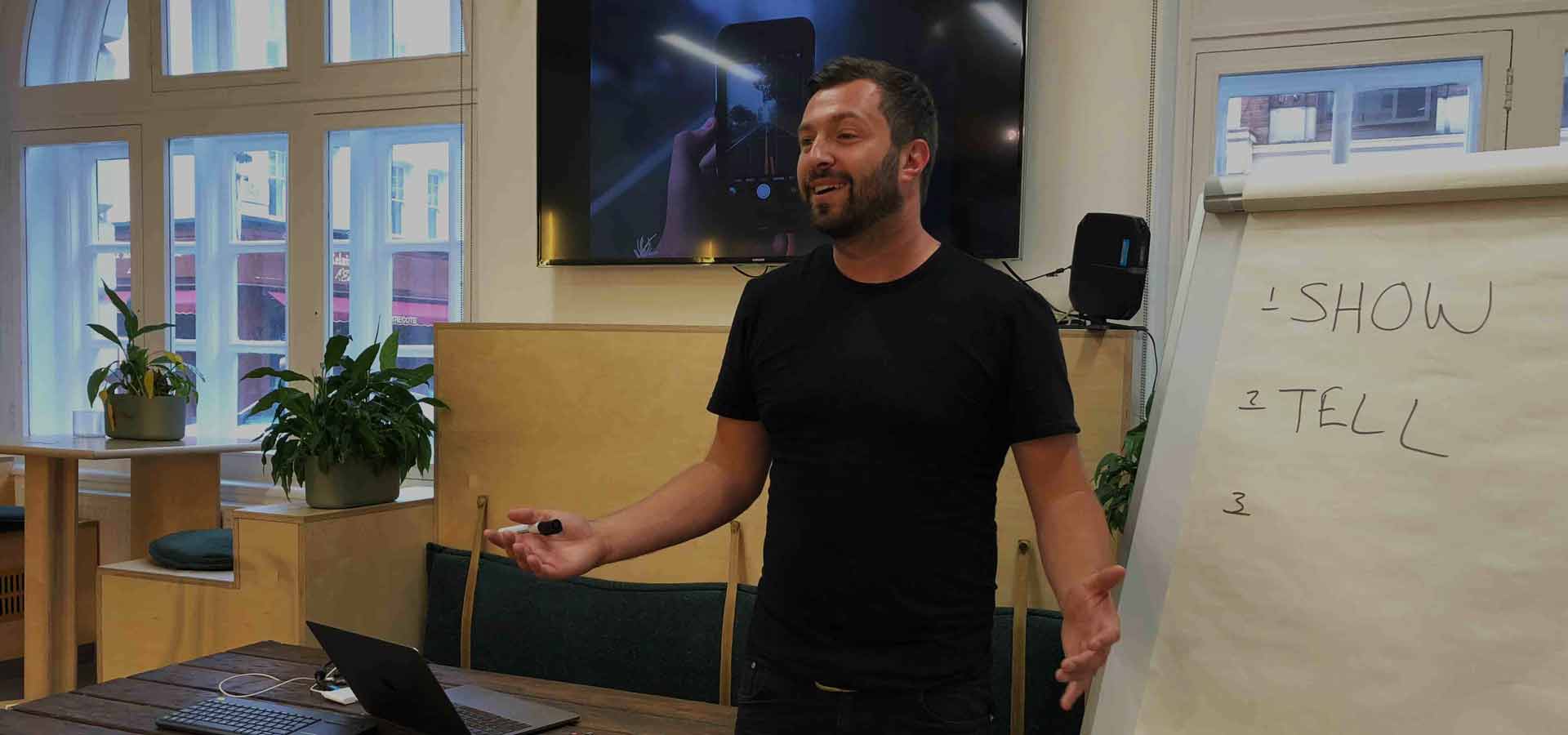 attend our vIDEo making WORKSHOP
Perfect as a team-building activity, for marketeers or just to learn a new skill.
OUR SIGNATURE WORKSHOP
'MAKE MY OWN VIDEOS'
We take you through a complete video edit, share top tips on filmmaking & ensure you leave feeling confident, having shot and edited your own video.
All of this in just one day and using only phone in your pocket.
It's £99 per person to attend.
Full editing walk-through
Add text, filters & music
Editing tips & tricks
Phone-camera hacks
Equipment & apps
Storytelling 101
Plan your storyboard
Roll the camera
Edit your first video
Share your video
Receive instant feedback
Win a mystery prize
You'll also receive free subscription to our online course 'Zero To Video Hero' - worth £96pp!
PARTICIPATION
The workshops are practical & interactive. You'll be making video of your experience. It's likely you'll be filming yourself so participants should be comfortable with this.
EQUIPMENT
You'll require: a smartphone or tablet with memory free to record video. You'll need access to your app store to download the free editing software. That's it.
VENUE
Any space that inspires you to be creative works for us! We're more than happy to come to your place or we'll host you at one of our partner venues in Central London.
ATTENDEES
We only run private workshops. Any group size works from individual tuition upwards, max class size is 16! Please note there is a minimum workshop fee of £594.
WORKSHOP 'GRADUATES' INCLUDE: